Sunday, February 5, 2023 / by Christopher Barca
I am not a Leasing Agent and I do not manage properties or post rentals on Craigslist.

Currently we found them using a property at Luana Kai & Koa Lagoon (Both in Kihei)


There is a new scam on Maui using my name to post rentals. The email address is:
ChrstphrBarca@Gmail.Com
Similar to my name without the vowels. The Sender Name is Christopher Barca.
So when someone see this and googles my name to see if the ad is legitimate they immediately see all my 5 Star reviews and articles and bio.
Here is an example screenshot: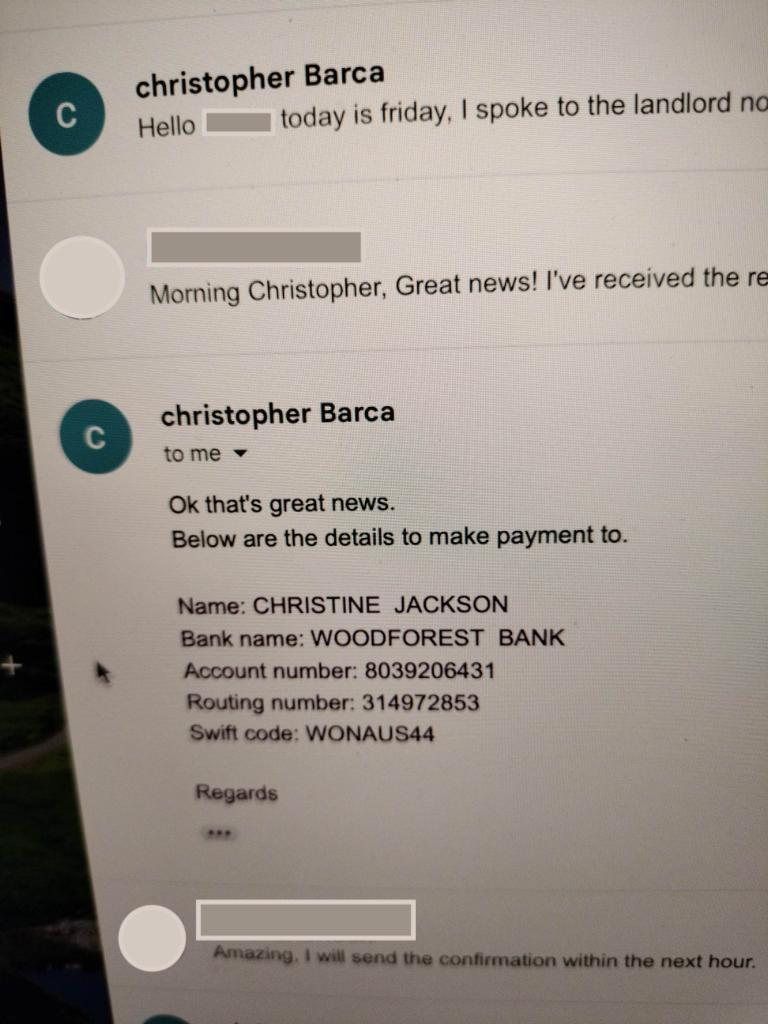 They ask you to wire money here:
Name: Christine Jackson
Bank name: Woodforest Bank
Account number: 8039206431
Routing number: 314972853
Swift Code: WONAUS44
We have alerted the FBI and Maui PD. Please be careful out there.
Here is an example email:
From: christopher Barca <chrstphrbarca@gmail.com>
Sent: Friday, February 3, 2023 1:07 PM
To: <>
Subject: Re: Aloha
I'm Okay with the details, Please be informed that the apartment is not available for immediate viewing until February 17th as the apartment is currently occupied by a newly wed couple on their honeymoon who are almost coming to the end of their lease and will be moving out on the 17th of February and before they rented the apartment they requested for complete privacy which I granted.
but if the timing works and you do not want to miss out, due to the rush on this apartment you can have the apartment reserve for you until you view/move-in with the payment of the First Month Rent and in addition with the Refundable Security Deposit, and You will also be filling the lease contract form, and your rent will start counting from your move in date.
Note that after securing the apartment with the down payment and you happen to see the apartment or for any reason you don't like the apartment when you see it, Your funds will be refunded back to you in full.
Let me know if you wish to proceed with lease contract review and reservation details for booking (Landlord's details)
Also, in line with post pandemic laws, the apartment would need to be fumigated as soon as they vacate it. So do send me a message if you would want to continue.
The apartment can also come unfurnished as you may want it.
Please message if you want to proceed